Great News!
Camp Cocker has just partnered with Healthy Paws!
Camp Cocker has just partnered with Healthy Paws to make it even easier for you to provide your pets with a top-rated health insurance plan! Sign up here and you'll get a discount off your monthly bill!
Help Camp Cocker through Amazon!
1.) When you do your normal Amazon shopping using our link, you help support Camp Cocker Rescue directly! Click this photo below to start shopping!
2.) Did you know Camp Cocker Rescue has an Amazon Wish List? Click the photo below to donate doggie food and supplies today!
What's New at Camp Cocker!
Sweet Senior Needs A Special Home
As such, we reached out to one of our lovely volunteers who is experienced with hospice dogs, and she agreed to take Emma in and be her forever person for however long she has left.
Unfortunately, after Emma settled into her new forever foster home, she started to guard her foster mom around the other dogs in the home.
Poor Emma has been without love for so long that she absorbs it like a sponge. She just loves being loved by someone so much that she doesn't want to share her person with another dog.
Emma was originally rescued from the Downey, Los Angeles shelter in January 2019. We originally thought she was maybe between 8 and 10 years old, and seeing how gentle and affectionate she was, we were hoping she would be adopted by a nice family looking for an older adult or senior dog.
However, as we spent more time learning about Emma and her needs, the more health issues arose. First, we learned she was completely deaf. Then, we learned she was incontinent (probably from spending her whole life as an outdoor dog and never learning to be house-trained).
After that it was several trips back and forth to the vet for small things like skin irritation, lethargic behavior, not eating, or bloody stools. But the vets couldn't find anything specific that was causing these issues.
We then realized it was likely that Emma was most likely closer to being 12, and all of these small issues were just par for the course when it comes to a super senior dog. It also meant that any chance of Emma finding an adopter was likely slim to none.
We are now looking to place Emma in a new forever home where she can spend the sunset years of her life being loved and cared for by someone willing to have her be the one and only dog love of their life.
If you are interested in adopting or being a forever foster parent for Emma, you can learn more about these programs here:
If you can't open up your home for this dog in need, then maybe you might be interested in donating toward Emma's care. We are still raising money to cover the cost of her daily medical treatments.
You can donate to keeping Emma loved and comfortable by clicking on the link below:
Scooby is a 5 to 7-year-old, cocker-clumber spaniel mix. He is incredibly gentle, mellow, and loving. Don't let his size fool you, Scooby is 100% lapdog who loves to cuddle and give kisses. He is super confident and friendly! He's great with other dogs! He loves to meet people and other dogs while on walks!
Scooby does have some allergies that can effect his eyes and ears, so he does need some minor maintenance to keep him in pristine dog condition. Scooby, however, is great about taking his medication and eye drops. Especially if he has a treat waiting for him!
Apply to adopt Scooby today!
<—— What Scooby looked like when we rescued him. He had tens of foxtails in his paws, and he needed invasive surgery to get them all out! :(
Camp Cocker Etsy Store
Enamel Pins and Jewlery
Camp Cocker Rescue has relaunched its Etsy store!
Check out all of our fun items for sale!
We have pins, brackets and jewelry galore!
Most items are Buy Two Get One Free!
We rely 100% on volunteer time and small donations of $5 or more. We get our dogs the treatment they need FIRST and fund-raise for medical bills after. If you can donate a small amount today - it will go to help our current medical needs Vet bills so we can get out there and rescue more dogs in need (of which there is never a shortage)! Please donate today!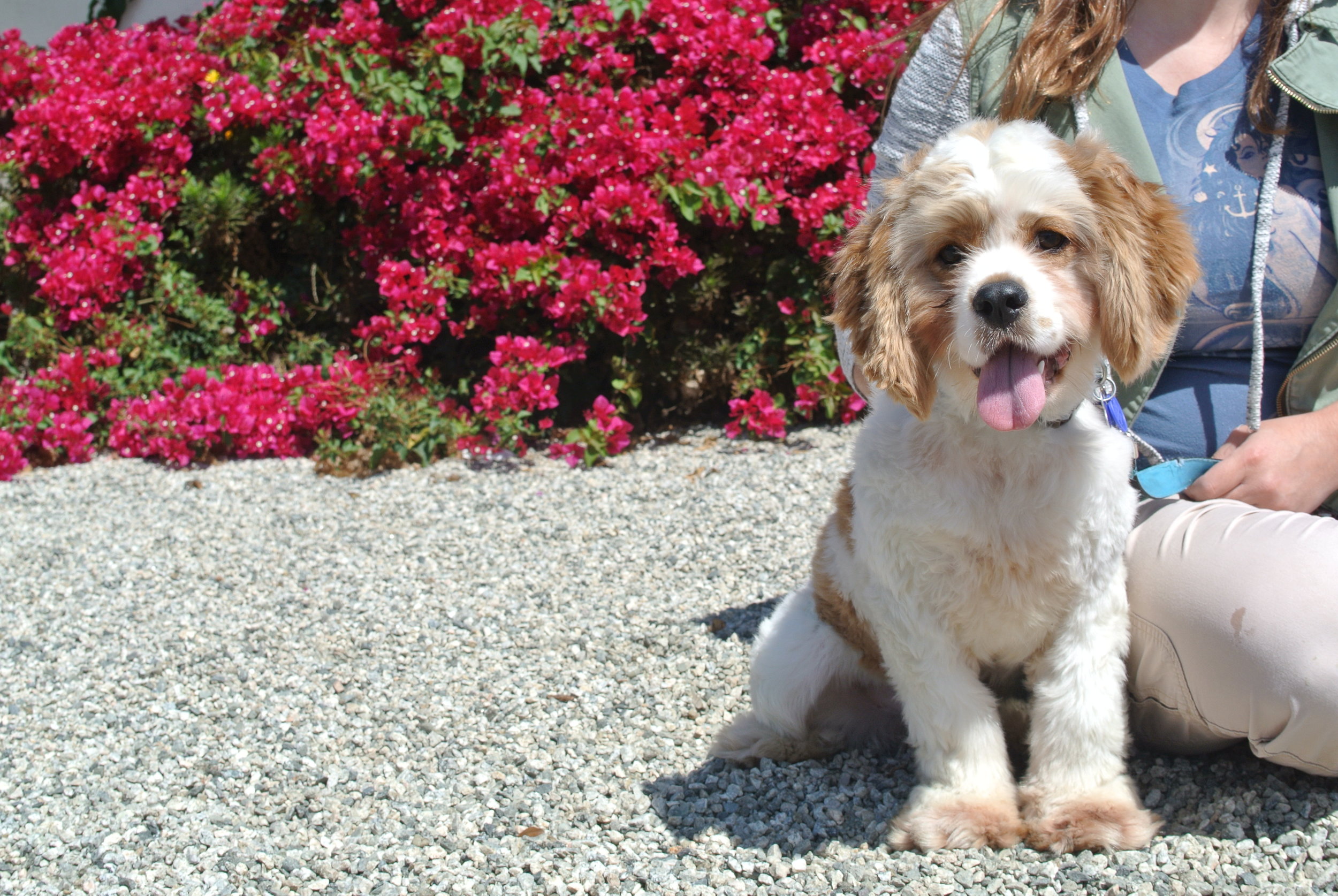 Every donation counts!
Camp Cocker Rescue is a nonprofit organization, and we are funded entirely by private donations. Every gift, no matter how big or small, makes a difference. Every penny goes directly to saving the lives of dogs that otherwise didn't stand a chance, getting them the care they need, and finding them their forever home.
Is my donation tax deductible?
It sure is! Camp Cocker Rescue is a 501(c)(3) nonprofit organization. Our Tax ID number is 20-8687566.